The Employer Alliance is the state's largest, single-issue grassroots advocacy coalition

The Employer Alliance for Affordable Health Care is the largest, single- issue grassroots coalition in New York State, with more than 3,100 members. Since 1997, the organization has rallied against state mandate legislation and regulations that routinely increase small business health insurance costs.Our members are the backbone of the New York State economy, small and mid-sized business owners who struggle to provide their employees with affordable health insurance, and sole proprietors working to keep themselves and their families covered. It's the individuals who pay for their own health insurance who best understand the full burden of increased health in
insurance costs.
New York's flurry of fees, taxes and assessments, increased coverage and services, are passed directly along to consumers.Such was the case with Amsterdam businessman Scott Miller. In 1997, premium increased caused by passage of a single coverage mandate forced him to drop the company's dental coverage in order to pay the high cost. He decided it was time to put a stop the trend of double-digit premium increases and the Employer Alliance was formed.
Even today with implementation of federal health care reform, state lawmakers continue to push for regulatory and coverage changes that result in high costs. Our members come together to educate New York State lawmakers on practical, immediate steps that can be taken to help alleviate the burden. By supporting common sense solutions such as restraint from new coverage mandates, fees and surcharges, we can give small businesses some necessary relief.
The Employer Alliance is a volunteer organization. We do not charge for membership, but rely on donations of money, time and in-kind support to sustain our advocacy work.
Spreading Holiday Cheer

One of the best gifts you can give this Christmas doesn't come in a box. Life insurance is an investment in your family's future and The Merriam Agency knows a lot about family.
The Merriam Agency, with offices in Schenectady, North Creek, and Colorado, is a full-service,agency with a variety of health insurance offerings, including life insurance, long-term care and Third Party Administrative services.For four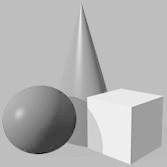 generations, The Merriam Agency has existed to serve a purpose beyond insurance;which is helping people and protecting families, futures and dreams. When you buy a policy you get more than just a binder of paper. You deserve to know that you are properly covered and we tailor your coverage, to make sure that you have all that you need. To learn more visit http://merriaminsurance.com/products-services/health- benefits/
-------------------------------------------------------------------------------------------------------------------
It's not too late to give your business a holiday shout-out. We are helping our members spread their holiday cheer by featuring YOU on our website, email and social media venues. (Have you liked us on Facebook?)
It's absolutely free.
The Employer Alliance has more than 3,000 members representing 150,000 consumers throughout New York State, making this an inexpensive venue with maximum impact for you. It's also a great way for us to showcase New York's small business community.
Would you like to participate? Please email your name and contact information to pamela@employeralliance.com, or call (518) 462-2296.
"The Troy Waterfront Farmers Market
has everything you need and more
to support a healthy lifestyle and
community engagement this holiday season,"

"Every Saturday we bring the farm to the city
featuring more than 80 local vendors offering great food, unique gift ideas and entertainment," said Market Manager Liz Hammond.

The market is currently in the midst of the
"Meet your Farmers and Makers" shop local holiday
campaign. Come for lunch, grab something for dinner
and pick up some gifts while you are there.

The winter market is located inside the Troy Atrium,
49 4th Street, Troy, every Saturday from 9 am until 2 pm.
Maps and more information is available on the market's mobile-friendly website, Facebook and Instagram. More about individual members can also be found at http://www.troymarket.org/.

You can find a pizza slice & everything nice at Crosby's

If you live in the Buffalo or Rochester region, you can cross cooking off of your "to do" list twice a week by visiting Crosby's.

It's pizza day every Tuesday and Thursday! Get two large cheese and pepperoni pizzas for $14.99 or one for $8.99.

Not in the mood for pizza? Crosby's also offers wings, subs and calzones, perfect for a quick dinner or an addition to your holiday get-together.

Visit www.crosbysstores.com for a full list of locations!

New York Tough - Tough Traveler

Said company President Nancy Gold, "We'd love to have you tell everyone that Tough Traveler has excellent, quality bags made right here in New York State.

Our merchandise is designed to meet all of your business and personal needs."

Tough Traveler designs luggage, carry-ons, backpacks, computer bags, dog packs, duffel bags, tote bags, camera bags, pouches. Merchandise is available as holiday gifts for individuals and companies.

The company responds to special requests as able, striving to provide things like bulk discounts and company logos.

The store is located in Schenectady at 1012 State Street.Orders are taken online at www.toughtraveler.com. and worldwide shipping is available.